What makes the concept of World Heritage exceptional is its universal application. World Heritage sites belong to all the peoples of the world, irrespective of the territory on which they are located.
According to UNESCO, "heritage is our legacy from the past, what we live with today, and what we pass on to future generations."
UNESCO supports the identification, protection and preservation of the cultural and natural heritage across the globe which are considered to be of outstanding value for humanity. These missions are laid down in an international treaty, entitled "Convention concerning protection of global, cultural and natural heritage", adopted in 1972.
UNESCO's mission in favour of world heritage consists in encouraging countries to sign the convention and to suggest sites within their own territory that could be registered on the list of world heritage. States are also asked to formulate management plans and report regularly on the conservation status of their sites.
In order to allow the states to safeguard their sites as World Heritage, UNESCO provides technical assistance and professional training. In case of imminent danger, the organization provides emergency assistance, just as it supports activities initiated by the states to raise the awareness of local populations about the preservation of world and natural heritage. International cooperation in the field of cultural and natural heritage is greatly encouraged.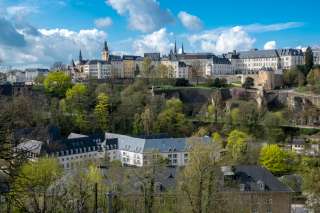 City of Luxembourg: the old city and fortifications
Since 17 December 1994, the fortress and old city centre of Luxembourg have been recognized by UNESCO as World Heritage Sites. Indeed, according to UNESCO "Because of its strategic position, Luxembourg was, from the 16th century until 1867, when its walls were dismantled, one of Europe's greatest fortified sites. It was repeatedly reinforced as it passed from one great European power to another: the Holy Roman Emperors, House of Burgundy, Habsburgs, French and Spanish kings, and finally the Prussians. Until their partial demolition, the fortifications were a fine example of military architecture spanning several centuries."
Under the Treaty of London, signed on 11 May 1867 by all the major European powers, the fortifications were dismantled.10 % of what was known in the past as the "Gibraltar of the North" can be visited today. Today's visitor finds particular interest in the Casemates, 17 km of underground tunnels, carved into the rock or built underground.