The Memory of the World Programme guards against collective amnesia. It aims to ensure universal and permanent access and to preserve documentary heritage.
The international register « Memory of the World », created in 1992 by UNESCO, is a list that includes all the collections of documentary heritage identified by the advisory committee as meeting the selection criteria for universal significance. The programme defines the various components of documentary heritage (archives, libraries, books, films, musical scores, manuscripts, historical documents, photographs, works of art) and ensures their conservation and accessibility. UNESCO can provide direct practical assistance or give advice on the best methods of conservation and restoration.
Furthermore, the Organization encourages universal access to documentary heritage, via either internet, or other support systems with easy dissemination. UNESCO also believes in the necessity of working towards a better understanding worldwide of the importance of the documentary heritage common to all.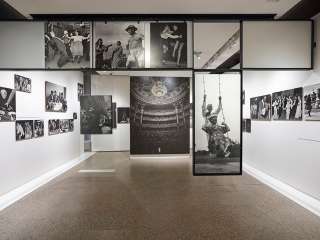 The Family of Man
The Family of Man is a legendary photographic exhibition, created in 1955 by the famous Luxembourg-born American photographer Edward Steichen (1879-1973) for the Museum of Modern Art (MOMA) in New York. It consists of 503 photographs taken by 273 photographers from 68 countries, including such famous artists as Henri Cartier-Bresson, Robert Doisneau, Brassaï, Robert Capra or Dorothea Lange. The exhibition aims to 'to explain man to man through the universal language of photography.' Permanently on show in Clervaux Castle, the exhibition was included in UNESCO's 'Memory of the World' register in 2003.